Outsourced CFO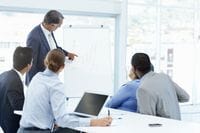 With accurate and in-depth financial data on hand, you can discuss complex business decisions with an objective advisor and have the confidence to make the right decisions for your business. Understand your business' financial position, establish achievable goals and know the end result of current activities in time to make a difference.

A Chief Financial Officer's role is to ensure that your business financial longevity and strategic planning are firmly in place. Our Trilogy consultants with their specialised expertise will help to ensure your business full potential is achieved.

Our CFO's will be responsible for
Budgeting
Tax planning
Create, coordinate, and evaluate the financial programs and supporting information systems
Legal areas and activities
Financial statements
Conservation of assets
Financial management reports, special analyses, and information reports.
Develop and direct the implementation of strategic business and operational plans, projects, programs and systems
Licensing, contracts and agreements
Establish relationships with major supplier / customer / partner relationships, regulatory bodies' relationships and strategies, approvals and accreditations
Approve and coordinate changes and improvements in computerised financial and management information systems
Oversee the approval and processing of revenue, expenditure, department budgets, payroll updates, ledger, and account maintenance and data entry
You get all the benefits of a Chief Financial Officer without the significant cost. Call us on 02 4365 0377 so see how we will tailor a level of involvement that suits your business needs and budget.