Marketing Plans & Strategies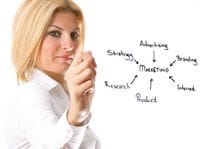 As part of our Advisory Programme, we have resources with the expertise to help you:
position your product or service
identify your target market and USP
create marketing and advertising campaigns that deliver results utilising many different strategies
We also have resources who will work with you on-site to effectively implement your marketing strategies into the operations of your business. This can be on a regular basis to see the campaign to completion or it could be that you just need a little help to get it off the ground. Whatever your needs, we will work with you to ensure their smooth implementation.
Related Articles:
Social Media - The Good, The Bad & The Ugly