Business Valuations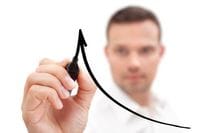 Certainly every business owner considers getting a business valuation at the time he or she decides to sell the business, but every business needs to have an up-to-date business valuation on hand at all times. Here are some reasons a business valuation should be done at least once a year:
Something could happen to you and having a business valuation would help your family deal with the potential sale or dissolution of the business.
You may find an opportunity to sell or merge which needs to be decided quickly. Having an up to date business valuation allows you to take advantage of opportunities.
You may want to take on a new partner and you need to know the value of your business to determine the buy-in price.
You may be reaching retirement and you need to know the value of your business in order to construct an exit strategy.
You may want to expand or build new facilities, and taking your business valuation to the bank will help them make the decision to lend money.
You may need to separate from partners or shareholders, and you need to know the value to determine how to divide up the business.
You may be dealing with a divorce or other family issue, and you need to know the value of the business as one piece in the discussion.
While a business valuation can take many forms, from something as simple as being a discussion topic in a meeting; or providing summary letters and supporting schedules; or providing a full appraisal report. An in-depth appraisal report is subject to rigorous industry standards and analyzes your company's financial information as well as qualitative factors (industry outlook, management quality, etc.) to determine its fair market value.
We are often asked:
"Why aren't my internal financial statements enough?"
"Why can't you as my accountant just run the numbers and come up with a value? "
"How much is this going to cost?"
Considering the depth and scope of some of these questions, business valuation is a relatively simple concept to understand. Cost depends on the scope of the assignment and purpose for the appraisal, with larger, complex projects requiring more time, and a higher cost, than smaller, simpler engagements.
Related Articles:
How Do I Know How Much My Business is Worth?