Business Start Up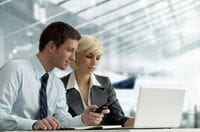 There are many things to do when establishing a business – whether it is buying an established business or starting from scratch. It is imperative that they are done correctly from the outset.

One of the most important aspects of starting a business is making sure you are set up in the correct structure. There are real advantages in choosing a structure best suited to the way you want to operate your business.

Setting up the most appropriate structure can protect your assets from future liabilities or for future generations whilst leaving you in control of the assets. Certain structures can be very tax efficient and can be used effectively to minimise capital gains tax on the sale of your business or investment assets.

At Trilogy Professional Group, we can help by taking the stress and running around out of starting a business. We will go through an extensive Business Start-Up Checklist with you covering all aspects of establishing your business. This checklist is an essential tool to ensure everything you need to do is actioned. We will agree on a responsibility for each task, the action required and the date for completion.

We can also help with practical advice and guidance to get your business off the ground including assistance with:

• Breakeven analysis
• Costing of products and services
• Business Planning
• Budgeting and Cashflow Management
• Financing requirements
• Asset Protection
Related Articles:
Buying A Business - More Than Just the Sale Price
5 Tips to Differentiate Your Business