Business Planning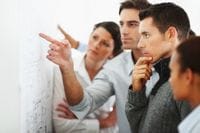 Are you too busy running your business to plan for its future?

It is very easy for business owner's to get caught up in the daily grind of day-to-day operations but a business plan will help keep the "big picture" in mind and help you stay focused on the job of achieving your goals.
1, 5 and 10 year strategic plans ensure you operate more efficiently and more profitably.
Related Articles: