Business Advisory
Our Business Advisory services are all about "growing your beans, not just counting them" and they are the most exciting and valued services we offer our clients. As most business owners are aware, there is a lot more to managing a successful business than just the act of "doing the job". Trilogy Professional Group help with the areas that fall outside your comfort zone.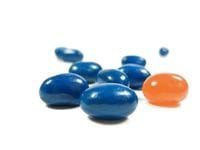 We will work together to redefine your Dreams and Vision, and then we will put "Action Plans"into place and help provide the necessary systems, strategies, and tactics that will allow you to turn your business venture into a thriving, successful one.
As part of our Business Advisory programme, we will assist you with strategic direction and the implementation of the strategies in your business. Together, we will develop:
systems
marketing
sales
team building
personal growth strategies
initiatives to implement, test and measure.
We will advise you in the integration of the most effective strategies into your business. These will be designed so that we can evaluate the results and determine the best strategies for future business growth and profitability. The programme also includes managing all the compliance of your business.
Our Advisory programme is customised around your needs - it is not generic for every business.
We agree on a weekly, fortnightly or monthly programme that meets your requirements and helps you achieve your goals in a specific timeframe.
For more information about our Business Advisory Programme or to book a free 1 hour Business Growth Review, please Contact Us.
Alternatively, if you just need help in a specific area, we are happy to help with any of your business needs.
Our Business Advisory services include:
Related Articles:
5 Tips To Differentiate Your Business
How Do I Know How Much my Business is Worth?
Directors Face Greater Scrutiny
Mine or Yours - Taking Cash out of the Business
Social Media - The Good, The Bad & The Ugly
Whats the Difference Between Price & Value