Budgets & Cashflows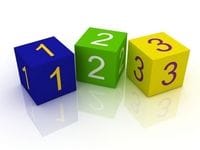 Why is it that we all try to avoid budgeting and cashflow forecasting when they are two of the most powerful tools a business can use in their path to business growth?
All businesses need budgets in place to ensure that the business needs are being met through both good and bad economic times. An accurate budget is an essential planning tool to keep your business on track. Comparing your actual income and expenses with your budgeted income and expenses can identify areas where your business is over or underperforming. Reviewing your Actual V Budget figures on a regular basis alerts you to any variance so you can quickly investigate the situation and make appropriate adjustments.
Cashflow is an area a vast majority of business owners struggle with yet most do not do any accurate forecasting to identify whether the business is able to pay the expenses for the month. A cash flow forecast is an estimate of the amount of money you expect to flow in and out of your business. They help you make decisions by predicting upcoming cash surpluses and shortages. You will be more confident running your business when you can minimise any unexpected surprises by monitoring and forecasting your cashflow.
Related Articles:
.